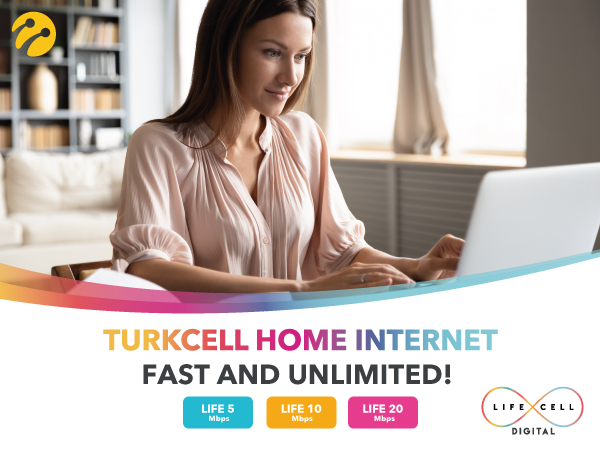 Turkcell Postpaid WiFi

Turkcell Home Internet up to 20 Mbps, exclusive to customers with Northern Cyprus Turkcell postpaid lines


Turkcell Postpaid WiFi 10

Turkcell Postpaid WiFi 20
All subscribers, except for Lifecell and Platinum tariffs with Kuzey Kıbrıs Turkcell Postpaid voice lines, can benefit.
Packages are sold with a 12 or 24 month commitment
Lifecell Digital reserves the right to change the campaign content and duration.
Package prices include VAT.
Lifecell Digital reserves the right to restrict, restrict and close lines that it determines to be used for different purposes other than meeting the personal communication needs of the service provided.
Lifecell Digital Ltd. reserves the right to terminate, extend or change the campaigns.
As of 01.05.2022, prices will be updated as follows
Turkcell Faturalı Wifi 5Mbps - 120TL
Turkcell Faturalı Wifi 10Mbps - 135TL
Turkcell Faturalı Wifi 20Mbps - 155TL
North Cyprus Turkcell customers can benefit.
Click on the buy now button, fill out the form, our representatives will call you
You can apply by calling our call center at 05338780533.
Package Start Date: 01.04.2018
Date of Completion: -