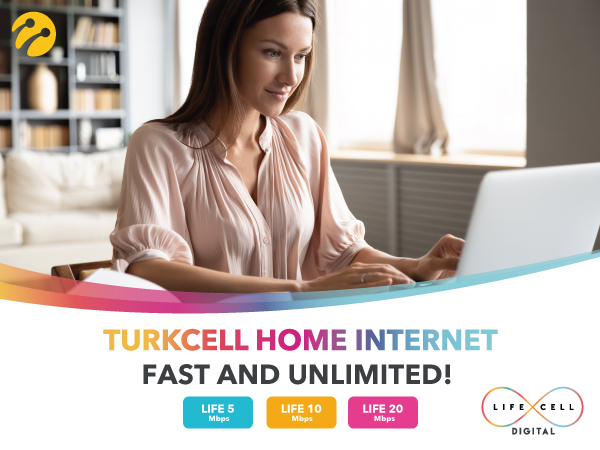 Turkcell Faturalı WiFi Extra

WiFi Extra packages with up to 24 months payment options exclusive to Turkcell postpaid line owners


Turkcell Faturalı WiFi Extra 10
North Cyprus Turkcell postpaid line owners can benefit from a 12-month commitment, and platinum tariff customers with a 24-month commitment.
Download speed 5/10 Mbps - upload speed 5/10 Mbps
Static IP is provided.
Fees include all taxes.
There is no additional setup fee.
Wireless modem is available at additional cost.
As of 01.05.2022 package price will be updated as 175TL.
Unlike other internet packages, the bandwidth (upload) in the upload direction is equal to the bandwidth (download) in the download direction. It is also offered free of charge in Fixed IP.