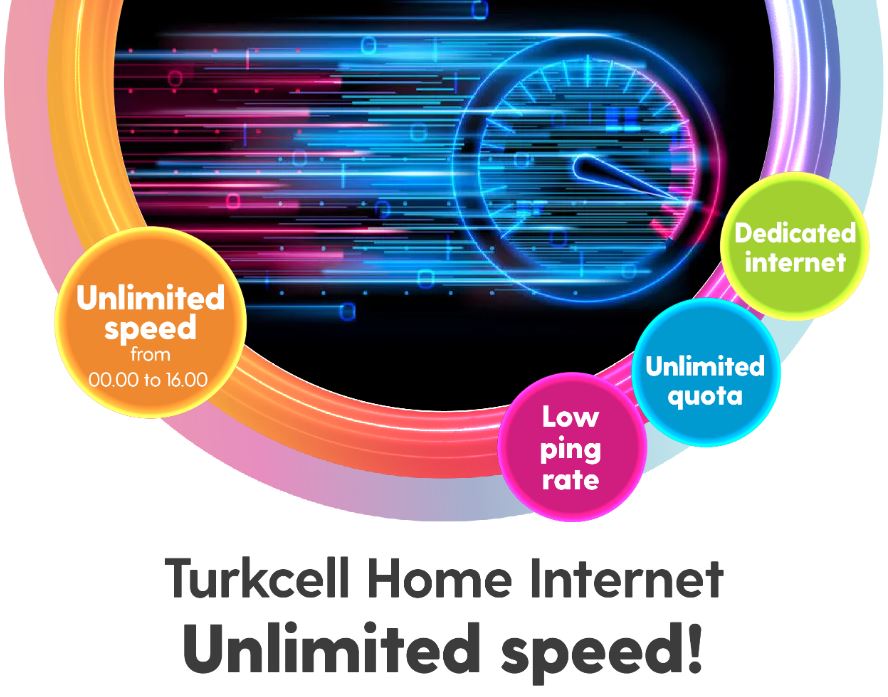 Premium Internet 10 Plus

Unlimited Speed, low ping rate and static IP. Everything you expect from internet is in Premium Plus package.


Premium Internet 10 Plus 10
Be North Cyprus Turkcell postpaid line owners or NOT you can benefit from a campaign with a 24 or 12-month commitment.
Download speed 10 Mbps - upload speed 10 Mbps
Subscribers will be able to use the package at the highest speed the system can provide between 00:00 – 16:00. There will be no quota on speed between the specified time zones.
Static IP is provided.
Fees include all taxes.
There is no additional setup fee
As of 01.07.2023, prices will be updated as follows
Premium Wifi Plus 10Mbps - 910 TL/Mth (12 Months Commitment)
Premium Wifi Plus 10Mbps - 857 TL/Mth (24 Months Commitment)
In Premium WiFi packages, download and upload speeds are equal connections.
Since the connection is established between the two Points, a structure that is private to the user and not included in the shared transmitter is established.
Packets are not affected by the ping value and their speed does not vary.
It is suitable for watching videos, users who play games, business, broadcast live or need continuous high speed.
You can visit Kuzey Kıbrıs Turkcell Communication Centers or call 5338780535 Call Center. You can only cancel your 12-month fixed price guaranteed home internet subscription before it expires by paying the early cancellation fee.
While your contracted home internet subscription continues on your line, if your line is canceled, your home internet will be canceled and the early cancellation fee will be reflected on your line.
After the subscription cancellation, the hardware installed on your roof and the adapter of the hardware must be returned.

In case of switching to prepaid line, number porting, or closure of the line due to debt while your subscription continues, early cancellation fee will be charged to your line.
The number of months you stayed on the contract x discount price is calculated.
The number of months remaining before the end of the contract period x package price is calculated.
The lesser amount will be charged to your line.